GWC Scholarship Program
2022 Program
GWC plans to award scholarships from a fund of $2,000 to rising (i.e., anticipating admission for Fall 2022 semester) or current college or trade school students. Applicants must be sponsored by a member of the GWC or be a GWC member. Applicants will be considered for a possible award by the GWC Scholarship Committee, based upon the following criteria from the information provided in the application:
Extracurricular activities, volunteer work and/or employment

Personal and family association with Model A Fords and/or GWC activities

Education and/or training plans

Essay content and quality


Deadline: Please submit your application by no later than April 30, 2022.

Full details are included in the application document below.

2021 Winners
No scholarships for 2021 due to the impact of the Covid pandemic.
2020 Winners
No scholarships for 2020 due to the impact of the Covid pandemic.
2019 Winners
Presented at The Sully Car Show June 16, 2019

Emily Gotschal Minners attending XXX sponsored by the Minners

Emily Shepherd attending Ohio University sponsored by the Shepherds

Ted Zaborowski attending XXX sponsored by the Zaborowskis

Vivian Zadnik attending XXX sponsored by the Zadniks


2018 Winners
Presented at The Sully Car Show June 17, 2018



Missing from the picture due to work is Caroline Sawyer.

Jacob Beardmore, grandson of Bill and Rickie Beardmore. Jacob will be a freshman at the College of Southern Maryland, majoring in Cyber Security. We appreciate Jacob's assistance this year as a judge with his grandfather, Bill.

Emily Gottschalk Minners, granddaughter of Howard Minners. Emily is a rising sophomore at the University of California, Davis, majoring in Animal Sciences. This summer she is completing an internship in horse-related animal studies in Denmark.

Caroline Sawyer is Dave and Jean Henderson's granddaughter. Caroline is a rising junior at Covenant College in Lookout Mountain, Georgia. She is majoring in Philosophy with a minor in her true passion, Linguistics.

Elizabeth Tyler is Jim and Edna Cross granddaughter. A freshman, whose parents Allison and Tom also own a Model A, Elizabeth is attending Shepherd University in Shepherdstown, West Virginia on a lacrosse scholarship. She has not yet declared a major. Elizabeth helped at Sully this year as a runner for Team Benedict at registration.

Anne Katherine Zaborowski is Stan and Roz Johnson's granddaughter. Anne is a rising sophomore majoring in Accounting and Information Systems at the University of Maryland, College Park, MD. A Model A driver, Anne has also helped the GWC as a judge at Sully with her grandfather Stan in both 2017 and 2018.


2017 Winners
Presented at The Sully Car Show June 18, 2017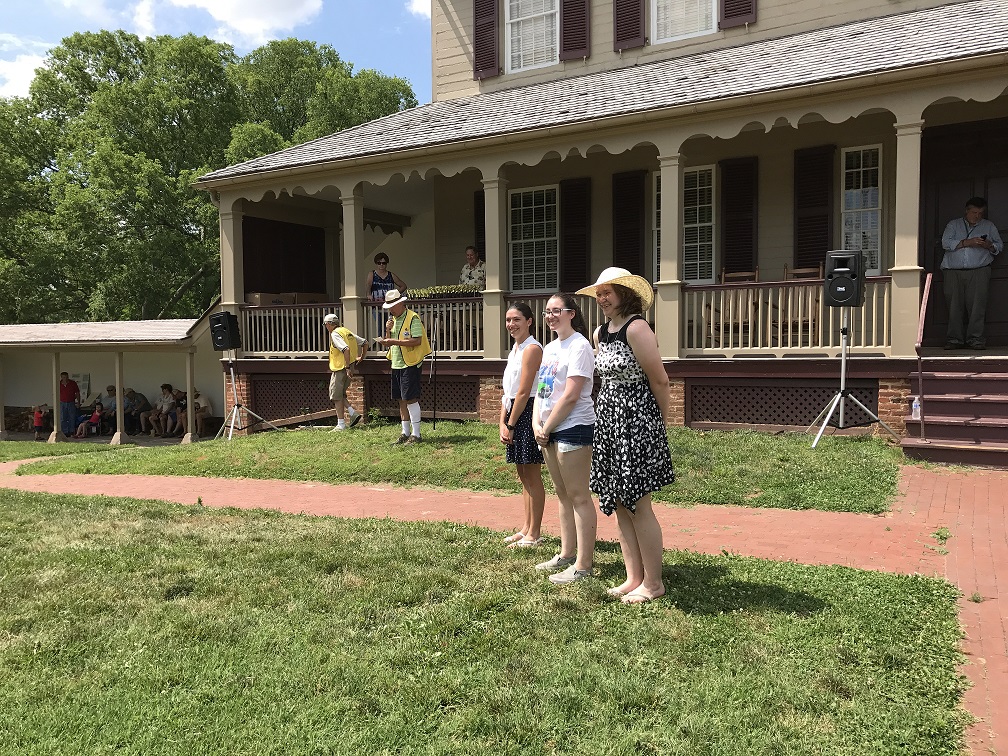 Amiee Beardmore attending College of Southern Maryland sponsored by Billy Beardmore

Elizabeth Shepherd attending University of Delaware sponsored by Greg Shepherd

Cassandra Van Gorder attending Liberty University sponsored by Jeffrey Van Gorder


2016 Winners
Presented at The Sully Car Show June 19, 2016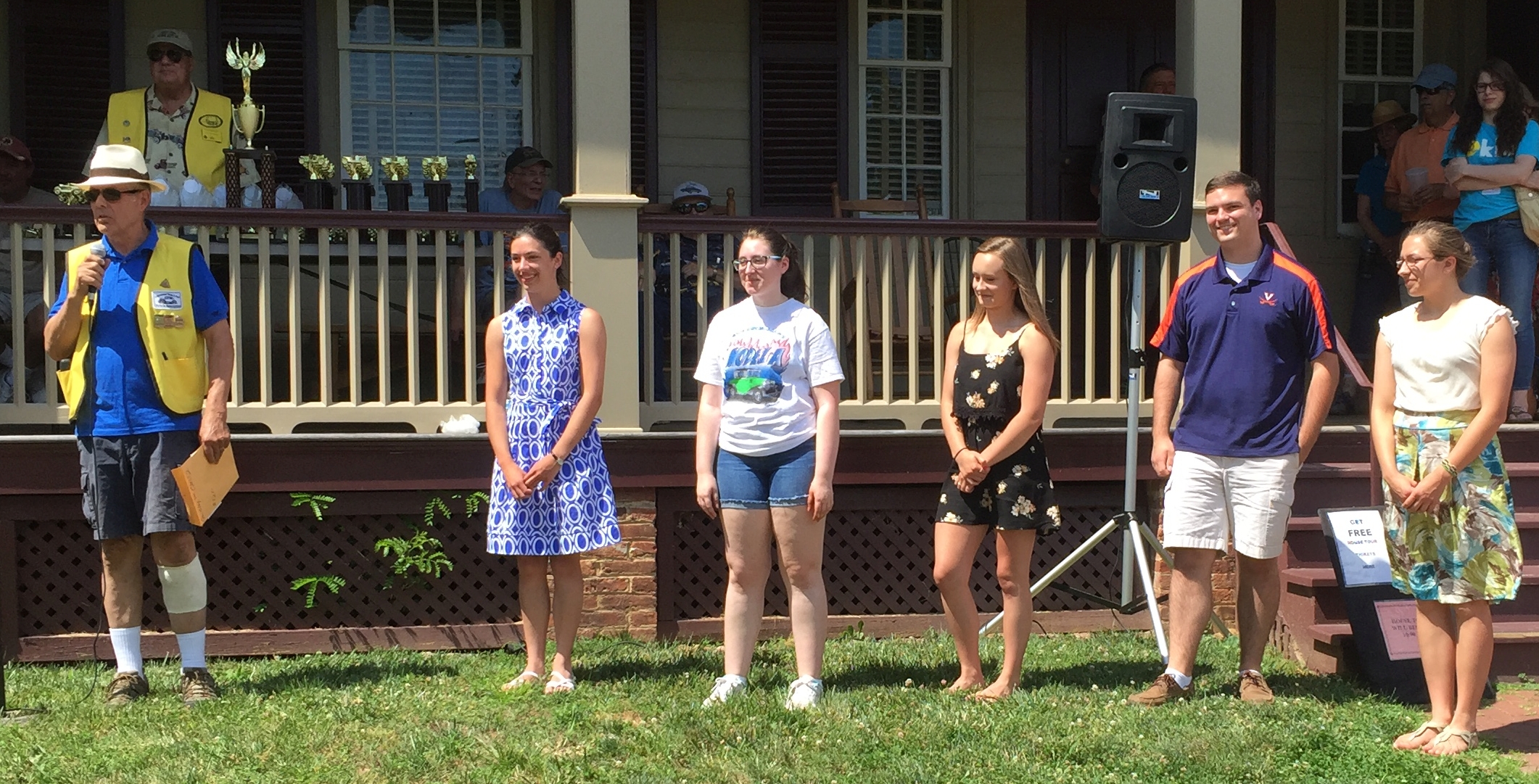 Amiee Beardmore attending College of Southern Maryland sponsored by Billy Beardmore

Elizabeth Shepherd attending University of Delaware sponsored by Greg Shepherd

Anne Zaborowski attending University of Maryland sponsored by Stan Johnson

Matthew Garvin attending University of Virginia sponsored by Wayne Parker

Vivian Zadnik attending Christendom College sponsored by Sam Phillips




2015 Winners
Presented at The Sully Car Show June 21, 2015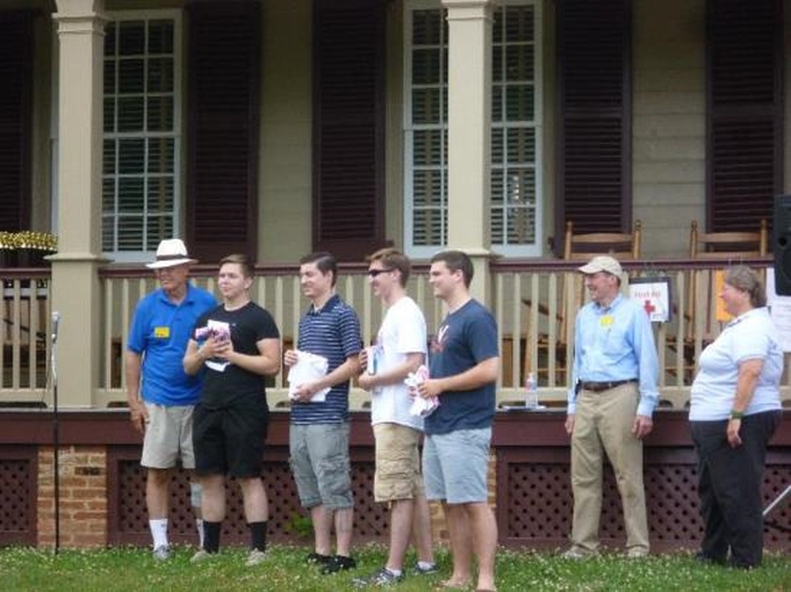 Timothy Cassell attending George Mason sponsored by Val Zadnick

Matthew Garvin attending UVA and sponsored by Wayne Parker

Tyler Shepherd attending Rensselaer Polytechnic Institute sponsored by Greg Shepherd

Taylor Smith attending NOVA Pathways Programs sponsored by Benny Leonard




2014 Winners
Presented at The Sully Car Show June 15, 2014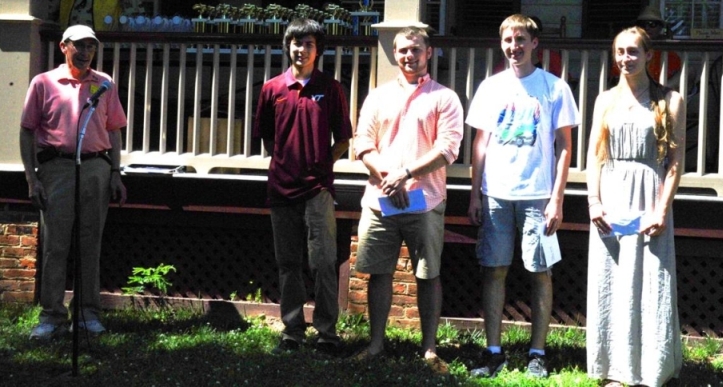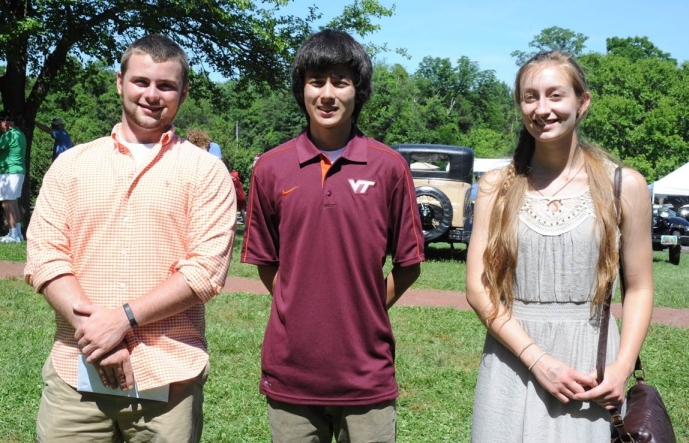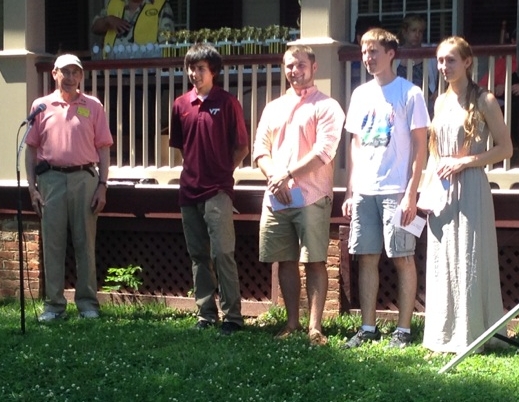 Peyton Randolph Scholarship -- Keith Follansbee attending Virginia Tech and sponsored by Grandfather Arthur Follansbee

George Merkel Scholarship -- Patrick McCormick, Jr. attending High Point University and sponsored by Grandfather Phil McCormick.

Chuck Shaw Scholarship -- Tyler Shepherd Rensselaer Polytechnic Institute and sponsored by Father Greg Shepherd

Gretchen Minners Scholarship -- Elizabeth Zadnik attending Virginia Tech and sponsored by Grandfather Val Zadnik

John Kandle Scholarship -- Nathaniel Choate, Jr attending Christopher Newport University and sponsored by Grandfather Nathaniel Choate (not pictured)




2013 Winners
Presented at The Sully Car Show June 16, 2013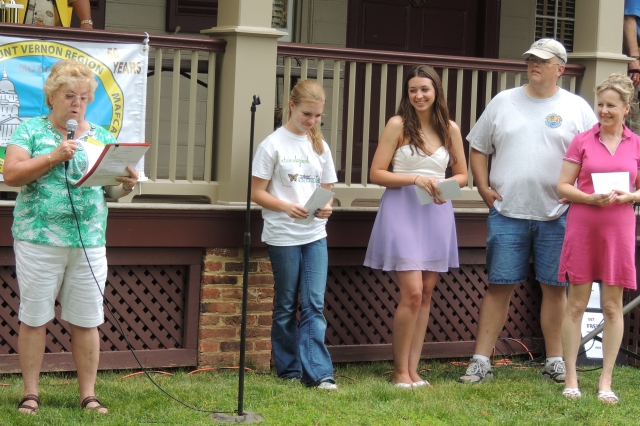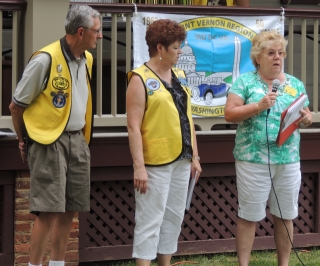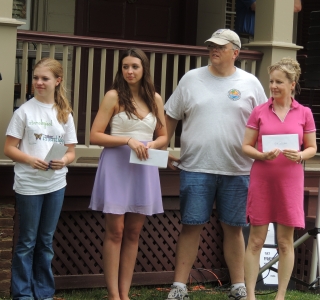 George Merkel Scholarship -- Kyle Burkett attending Northern Virginia Community College and sponsored by Paul Gauthier, Grandfather

Peyton Randolph Scholarship -- Lyndsay Rizzo attending James Madison University and sponsored by Andrew Koerner, Grandfather

Chuck Shaw Scholarship,-- Kelsey Quinn attending Smeal College of Business, Penn State and sponsored by Thomas Quinn, Grandfather

Gretchen Minners Scholarship -- Kate Bush attending Case Western Reserve University and sponsored by Karen Bush, Mother


2012 Winners
Presented at The Sully Car Show June 17, 2012



GWC SCHOLARSHIP RECIPIENTS:



Arthur Gartner, sponsored by his grandfather Arthur Follansbee. Arthur will be attending James Madison University and at this time is interested in computer science.

Stephen Merkel was sponsored by his grandmother, Janet Merkel. Stephen will be attending Ann Arundel Community College and has an interest in food services with a goal to open his own bakery.

Catherine Ann Zadnick was sponsored by her grandparents Val and Donna Zadnick. She will be attending the University of Dallas in Irving, Texas while pursuing a career in special education.

Kelsey Quinn was sponsored by her grandfather, Thomas Quinn. She attends Penn State Smeal College of Business majoring in Finance.




PEYTON RANDOLPH MEMORIAL SCHOLARSHIP RECIPIENTS



Ashley Williams, sponsored by her parents Woody and Linda Williams. Ashley attends VPI working towards two undergraduate degrees in History and Classical Studies.

Kelsey Quinn, sponsored by her grandfather, Thomas Quinn.

Winner Pict